Microblading & Ombré Permanent Makeup for brows, lips and liners (Machine & Hand tool) Online Training
⚜️3D Microblading
⚜️5D Manual Microshading
⚜️6D Signature fusion bold blade and shade
⚜️Ombré magic shading
⚜️Machine ombré shading for brows, lips, liners
⚜️Microblading starter kit and a tattoo machine valued at $850
Microblading and Ombré permanent makeup online training covers the following
Online Pre-Course
Theory & Concepts
Infection control
Safety and Compliance
Understand skin, including age, texture, and undertones
3D Microblading techniques to natural looking brows
5D ombré Eyebrows Technique
Ombré powder shading technique
Permanent Makeup technique for: Lips, Liners and Eyebrows
Tattoo machine operation vs manual soft tap
Different looks between the machine vs manual tool
Painless Numbing Technique
Permanent Make-up Correction
Color theory and skin types
Proper handling of equipment, such as single-use disposable microblading handle and needle groupings
Instructor procedure demonstrations. Shadowing with an expert.
Hands on training with drawing, microblading on various mediums
Pricing Structure
Business Structure
Apprenticeship opportunity
Career placement opportunity
And much more…
About Minnesota Brow Lash Studio & Academy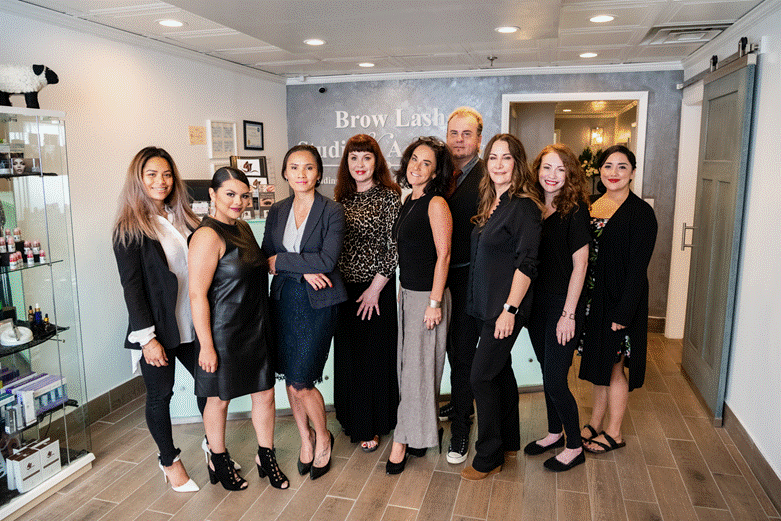 ✅ Our academy is recognized and   licensed as a Private Career School
with the Minnesota Office of Higher Education per pursuant to Minnesota Statutes, sections 136A.821 to 136A.832.
✅ We are licensed under the MN board of cosmetology, license #19000219
✅ We are a licensed Body Art Facility under the Health Department
✅We are recognized by SPCP and CPCP
✅Our Training master is also recognized by world wide training Academy S as their Craft Master
✅Our support system is amazing. It is completely FREE if you are taking the same course again for continuing support.
✅ We are a Dermalogica partnership school
✅ We are a Medical Spa with the support of a Medical Director.
In order to be successful your skills must be at a very high level. To achieve this, please follow the steps in this course exactly as written and practice, practice, practice. Follow in your manual and view each video several times. Page numbers will be provided for easy reference.
Remember every Master was at first an amateur!
Minnesota State licensing info:
https://mn.gov/boards/cosmetology/licensing/
*If you are attending from out of state, please check out your state's health department or board of costmetology website for the correct information*
*Students are responsible for checking with his/her State or Local Jurisdiction for his/her license requirement process.
Once the student is sign up and pay the initial deposit, one of our staff will reach out to you with a full contract for this training.